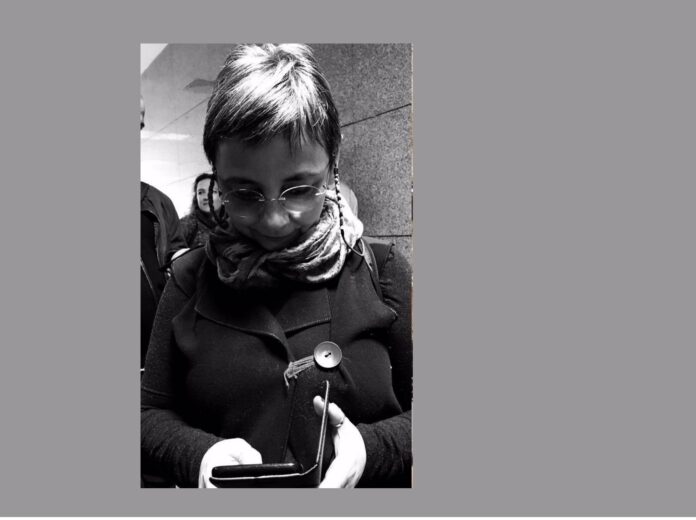 She thought cinema, media and cultural studies in various Universities in Istanbul and gave lectures at Humbold University in 2006. She has her BA degree in Psychology and studied Political Science, Cinema Studies and Sociology in New York and İstanbul in MA and PhD levels. She has PhD in sociology and MFA in Cinema Studies. She has been writing articles on critical theory, culture, media and cinema and in some journals and the editor of Kültür ve Toplum 1/ Culture and the Society 1, (Hil, 1995), Oyun/ Play (2002) and co-editor of A Time in the Country (2010), Class Relations: A Faded out Scenery? (2011) and Revolution or the Middle Ground: Output, Experience, Technology (2012), Manifestations of Cinderella's (2015). And the author of the book titled ZamanMekan: Kuram ve Sinema/TimeSpace: Theory and Cinema (Bağlam 2004) and co-author of the short fiction: Wanting Book Odd Notebook. (MudamCamp de Base &: mentalKLİNİK, 2004) and also co-author of  the book titled From Liberties To Losses and Afterwards (De-Ki 2008) and Manifestos of Cinderella She has been also the coordinator of The Communication On The Road VYZ Project since 2010.
Since 2016 Spring She has become part of the members of Academics with no Campus (KAMPÜSSÜZLER) Academics with No-Campus is an initiative mainly organized by people who have been dismissed from their university positions in Turkey because they signed a petition entitled "Academics for Peace–We will not be a party to this crime" We insist that learning could take place only through a process within which theory and practice reinforce and feed each other. We aim at the wholeness, mutuality and relationality at all stages of the formation and dissemination of knowledge.
Sosyoloji ve sinema doktoraları vardır. Çeşitli kültür, teori ve sinema dergilerinde makaleleri ve "editörlüğünü yaptığı Kültür ve Toplum 1i (Hil,1995) ve Mentalklinik için yaptığı Oyun (2002) derlemeleri, ZamanMekan: Kuram ve Sinema (Bağlam, 2004) kitabı vardır. Ayrıca Özgürlüklerden Kayıplara kitabının üç yazarından biri olduğu gibi, kısa yazınsal bir kitap olan Eksik Kitap Tuhaf Defter (MudamCamp de Base &:mentalKLİNİK, 2004) adlı çalışmanın da üç yazardan biridir. Taşrada Var bir Zaman (2010), Sınıf İlişkileri Sureti Soldurulmuş bir Resim mi? (2011) ve Devrim Yahut Vasat (2012) Külkedisi Manifestoları (2015) gibi derleme kitap çalışmaları vardır Sinema – TV ve Medya ve Kültür alanlarında dersler vermiştir. Aynı zamanda SİYAD üyesidir. 2010 yılından beri bir kolektif projesi olan Gezici İletşim Atölyeleri VYZ'nin proje yürütücülüğünü yürütmektedir.
2016 Baharından Beri KAMPÜSSÜZLER'in bir parçası olarak kollektif çalışmaların içinde yer almaktadır. Kampüssüzler, bilginin disiplinlere ayrıştırılmasına karşı bilginin bütünselliğini ve ilişkisel yapısını savunur. Disipliner ayrışmayı reddeder. Karşılıklı, İlişkisel, Dinamik olmayı hedefler.